Listen to ourKing Shark vs. Drax episode(starting at 6:10) for full details!
Dynamic Duel: DC vs Marvel is raising money for The Dwayne McDuffie Fund and we're asking support for those who want to give toward African American causes, because black lives matter and black stories matter.
We're raising money until June 20, 2020, through our podcast's PayPal account https://paypal.me/dynamicduel, at which point we will be giving the money to The Dwayne McDuffie Fund's GoFundMe.
Listeners are encouraged to donate any amount. Every donor is eligible to win the complete DC vs Marvel 1995 Fleer/Skybox 100-card set that Jonathan and I are giving away to a random winner. Reach out if you have any questions by emailing us at dynamicduelpodcast@gmail.com.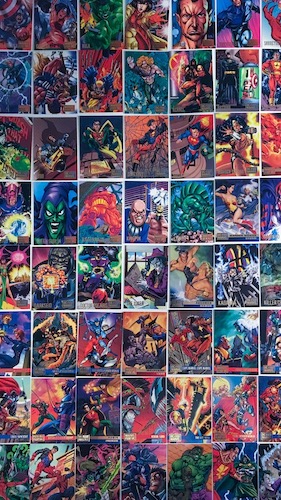 UPDATE: We were able to raise $201 for the Dwayne McDuffie Fund and donated on June 21, 2020. Thanks to everyone who participated! ![DwayneMcDuffieDonation.png](https://spotlight.radiopublic.com/podsite/0621b945-6718-4195-8ae0-6c003a86a751/f254c7ba.Screen Shot 2020-07-09 at 5.38.10 PM.png)Dwayne McDuffie was a prominent black comic book writer who advocated for greater cultural representation in the medium. He was the creator of Static Shock and was the founder of Milestone Media, the industry's most successful minority-owned-and operated comic company. He sadly passed away in 2011, but his advocacy for greater inclusiveness in media remains vital. His fund will go toward the building of the Dwayne McDuffie Foundation which will award academic scholarships for diverse students and maintain his legacy.